Sell Your Used Commercial Truck For Cash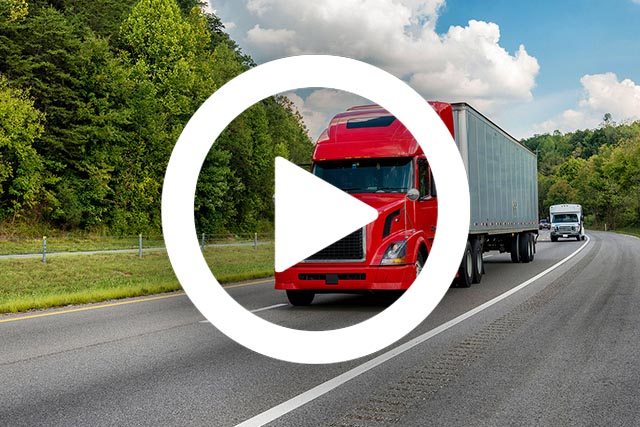 Assured offer for your old commercial truck
Free towing and pick-up
No long waits. Get quick cash or check.
As a leading used commercial truck buyer, we try to make it easy for our customer to sell their old or damaged commercial trucks. You will get the best value for your truck, regardless of its condition. In fact, there are not many used commercial truck buyers that purchase vehicles that are no longer in running condition. We do!
Don't wait around for your truck to gather more dust. Give us a call today and get the best possible quote for your truck. We are among the most recommended commercial vehicle buyers coast to coast. Our deep background in purchasing heavy duty trucks and commercial vehicles has earned us a name in the industry. Our commitment is that we see value in all trucks, and we back it up with obligation-free and risk-free offers.
Have a Broken Commercial Truck? No Problem. We Will Buy It.
There are several commercial truck buyers in the market these days. You only need to Google "commercial truck buyers near me" to get a long list of potential buyers. However, don't let the long list deceive you. You need to ask yourself - do you want to sell your truck for the best possible amount or waste your time with tire kickers?
Would you rather have cash in your pocket by the end of the day or go around placing a "For Sale" sign and hoping someone would notice. You can jump through all the hoops of trying to sell your commercial fleet to dealerships and unreliable or unknown used commercial truck buyers. Or, you could do yourself a favor and get a quote from Kelly Truck Buyers.
Do You a Transparent Quote and Real Cash for an Old Truck?
There are many junkyards posing as commercial vehicle buyers out there. They may promise something on their classifieds only to make you settle for a lot less. This is usually the trick with trucks that don't work. Nobody wants to haul their truck back to their home once they have reached the scrapyard. We are probably among the few used commercial truck buyers that will offer you top value even for trucks that don't run anymore. We are an environmentally friendly company and do everything possible to keep wheels on the road where they belong. However, for truly gone-by trucks, we offer the best scrap value there is.
Choose Kelly Truck Buyers for an Easy and Painless Process
We know that when a customer wants a second-hand commercial truck buyer, they are essentially looking for a company that provides the following:
Quick pickup
Free towing
Fast cash (or check) payment
Most value for commercial truck
Easy and painless process
Reliable and certified
You may not get what you are looking for if you go with the first name that pops up on a "commercial truck buyers near me" search. However, with Kelly Truck Buyers, you get this and a lot more. We are experienced commercial truck buyers with industry knowledge. Our vast network of used commercial truck buyers in various cities and towns allows us to offer the best value for our clients.
You don't need to worry about a thing. We are honest and straightforward. We won't waste your time or beat around the bush. Don't wait any longer. Get your quote and make an informed selling decision.
Sell Your Damaged Commercial Truck for Cash Today
Commercial trucks are the industry workhorse. You don't want to waste any money on time by having your truck parked at the repair shop. You may want to look for commercial truck buyers near me if your truck is over a decade old and has done its time in miles. It may be time to look for commercial vehicle buyers rather than commercial truck repair shops.
You may think that you are saving money by keeping the machine on the road for a little longer. Maybe, you can get a few more hauls out of it. The truth is you may just get a better deal if you work with an established commercial truck buyer. The team at Kelly Truck Buyers will give you the best possible quote and we will make sure that we remain true to our words (if you are true about the condition of your truck).
Get Ready to Upgrade Your Fleet
Don't be stuck with commercial vehicles that don't run well or are in constant need of repairs. Instead, sell them to used commercial truck buyers. And what better way to find a commercial truck buyer than get a free quote from Kelly Truck Buyers. We have helped many clients with market-beating prices that allow them to pay for an upgrade or seek any other vehicle they may be seeking to buy.
In fact, we are among the most recommended commercial vehicle buyers because of our honesty and directness. We will never mislead our customers. We rely on buyer recommendations and repeat business from clients who trust us. The bottom line is that we want your old truck. And we will pay you exactly what it is worth. When you are looking for "commercial truck buyers near me," we are the ones that will offer you total peace of mind with your old commercial truck sale.
Our dedicated customer care team is here to help you. You can get an easy quote by calling us right away. Our team will ensure that you get the top value for your truck regardless of its make, model, or condition. We offer free towing and pick-up for added convenience.
Get the Best Value for Your Used Commercial Truck
Kelly Truck Buyers is one of the few commercial truck buyers in the country that is in a position to offer top dollar for old, damaged or second-hand commercial trucks. We will buy your truck in any condition. Sell your entire fleet in a single transaction. It doesn't matter if the truck doesn't run at all or is need of heavy repairs. We want it. Get moving on padding your wallet with a quick sale. Call us at 800-790-1686 or complete our online form