Salvage Truck Buyer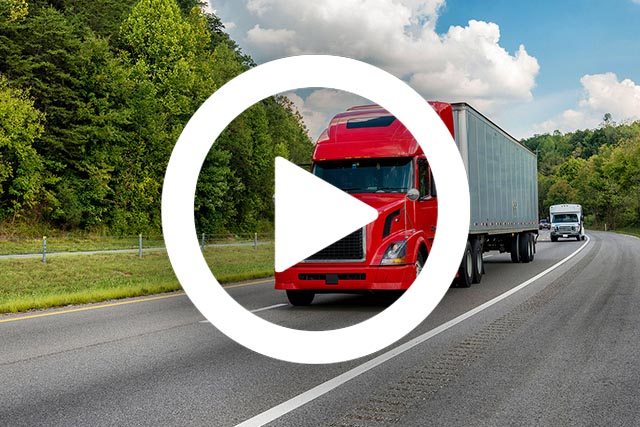 If you are looking to sell your salvage truck, you have come to the right place. We buy any truck in any condition no matter the history. Do not waste your time putting an ad online and waiting to hear back from a buyer. The time you will spend responding to offers that are too low or not serious can be easily saved by simply picking up the phone and giving us a call. No matter where in the country you live, we will be there to take the truck off your hands and give you cash on the spot without any loopholes or concealed charges. Instead of having people ask for test drives and haggling with you, offing much less than you know the car is worth, you can let us buy the car. With Kelly Truck Buyers, you can save your time and get more money than with any other company. We pay top dollar for your trucks in cash when we pick it up. If you are looking to sell a single light duty truck or a fleet of heavy duty trucks, we want to purchase them from you. No other company can give you the kind of service we offer. We have someone available seven days a week almost all hours of the day available to answer your questions or come get your truck from the location of your choice. Our number one goal is your satisfaction with the service you receive from our company. We know that selling a truck can be a complicated and lengthy process filled with hidden fees, rude buyers, and stress; however, if you use Kelly Truck Buyers, it is a simple and fast process with friendly employees and fast cash. If you are thinking you are not going to be able to get anything for your truck because the brakes went out months ago or the engine is gone, we still want to buy it for scrap metal. We guarantee that if you use our company you will have cash in your pocket quickly. There is no need to wait or look around for a company that will offer you more money in a faster or friendly manner. We have a business that is the greatest and saves the things you value most time and money. From coast to coast, we have a service that you can take utilize. If you need fast cash for your salvage truck, give us a call and know you are getting the best deal around.
Why Sell Your Used Truck to Us?
The reason for choosing us is simple - we make it easy! As one of the most trusted used truck buyers, we don't want to be unfair or waste your time by making a lowball offer. We have a reputation to keep and it is all about giving the best price depending on the make, model, and condition of the truck.
We don't just claim to pay top dollar for an old truck (no matter what condition it may be in) - we actually do! There is no better time than now to get a competitive quote, get rid of your clunker, and give your wallet the boost it needs by dealing with one of the best used truck buyers in your area.
This is what you get with Kelly Truck Buyers:
1. Saved Time
Are you still wasting time shopping around for the best deal? You don't need to. Get the cash for truck that you need. We are here to offer the best deal in town. You don't need to wait around for days to get the money in your hands as well. As your neighborhood truck buyers, we like to provide same day service wherever we can. With that said, if you give us a call right away, we may be able to pick up the truck in a few hours. Now, isn't that one less thing you need to worry about.
2. Dependable Service
We have a vast network of junk yards and auto salvage. We assure you that if you have an old or damaged truck that needs to be sold - we are buying. And we like to offer cash for truck. The condition, make or model doesn't matter. The truck doesn't have an engine? No problem! As leading old truck buyers, we will still buy it.
3. Make the Most for Your Buck
You would need to spruce up the truck for other companies. Or, give it a thorough cleaning, at the very least. You don't need to spend your hard-earned money on such trivial things. We will take the cash truck in an as-is condition.
4. Free Pick-up
Don't waste money on paying for towing charges. Why should you take a hit on your cash truck profits? At Kelly Truck Buyers, we got your back! Free towing anywhere in the country. The best part - we try to do it the same day if possible. This is what you get for working with old truck buyers.
5. Quick and Reliable Service
Getting your quote should not be difficult. Give us a call at 800-790-1686 and request for a free, no-obligation, and instant quote. Our goal is to make it easy for our customers to get rid of their old and junk trucks in a quick and environmentally friendly manner. This is why we are among the top car and truck buyers in the area.
6. Fast Cash
This is probably why most of our customers recommend us to their friends and family. As experienced second-hand truck buyers, we know fly-by-night operators or unknown online customers should not be relied upon. We like to make it simple for our customers to get cash in their pockets. In most cases, we will probably just pay you on the spot for your broken, damaged or used truck.
Free Towing for Your Junk Truck
Are you still concerned about junking your truck? Are you worried about paying towing charges to buyers of used trucks? You probably might have to if you work with the first search result that comes up when you enter truck buyers near me. However, professional car and truck buyers, such as Kelly Truck Buyers will do it for free. Whether your truck is parked in a garage or at home, we will pick it up for free. What's better is that we will give you top dollar for it as well. You don't need to search online for old truck buyers near me when you have us. In most cases, we also give the tow driver the check for the truck. This way you get the cash you need instantly.
Most buyers of used trucks don't offer same day pick-up. While we don't guarantee same day pick-up, you can count on us to be at your doorstep as quickly as possible. The thing that makes it work is that we want your truck as desperately as you want to get rid of it. So, rather than moping around for days and then settling on the first offer that comes your way, why don't you give us a call right now and get the most cash for your truck.
Sell Your Old Truck! Get Your Quote Right Now!
It doesn't matter whether your truck is totaled, damaged, flooded or wrecked - we want it! And, we are going to pay you a highly competitive price too. Kelly Truck Buyers is a company known for paying most for junk automobiles. We have been in the industry for years and have significant experience as used car and truck buyers. Get the cash you deserve for your truck right now. Call us at 800-790-1686 or use our online form.