Got a Used Semi-Truck to Sell? We Are Buying!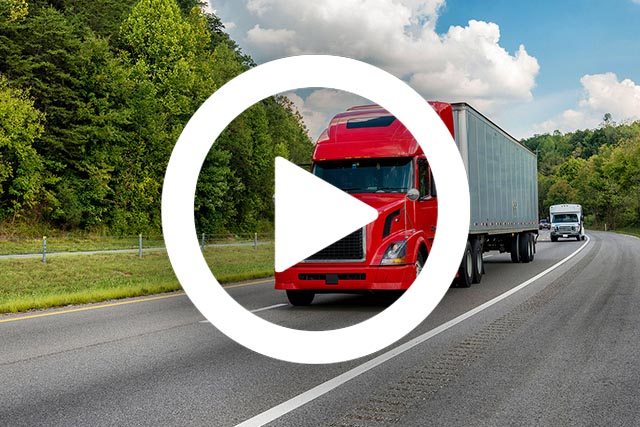 Sell your truck quickly without affecting your busy schedule
Get the most cash for old semi trucks in your area
Fast pickup and cash payment
When you think about selling your semi-truck, do you want to deal with used semi truck buyers that are essentially tire-kickers and will waste your time? Or, do you want a professional dump truck buyer that knows the value of your time and will offer a quote that is instant, fair and transparent with no hidden costs?
That's how we roll at Kelly Truck Buyers. We know what you want and we make sure that we try our best to give you the price you are expecting. If you are searching for 'semi truck buyers near me,' it is time to contact Kelly Truck Buyers. Keep reading to know how you can easily offload your broken, damaged or second-hand semi-truck and get good money in return.
We Offer Cash for Semi-trucks in Any Condition
Have you been holding on to that semi-truck because you think no dump truck buyer would want it? Are you tired of talking to cash semi truck buyers only to face disappointment? Do buyers ask you to repair the vehicle if you want cash semi trucks?
You don't need to worry about any of this anymore. The team at Kelly Truck Buyers is experienced, capable and compassionate. We know it can be difficult holding on to an old or broken truck. Give us a call before you need to start searching for antique truck buyers in your area. We will take your truck in any condition it is. We don't need it running or in a pristine condition.
If it doesn't work, we will still purchase the truck at the right price. In any case, we will give you a highly competitive and transparent quote, so you can make up your mind easily. The cherry on top - we will throw in a free tow too. You don't need to pay to get your old or damaged truck to us. We will come to you. That's what you get when you work with experienced semi truck buyers with a name in the industry.
How Much Can I Get for My Semi-Truck?
Why don't you quit wondering and actually know what your semi-truck is worth? Give us a call at 800-790-1686 and we will tell you how much money you can get. In fact, we promise to offer one of the best rates in town. This is because we have one of the widest and largest used semi truck buyers network in the country.
We like to offer a fair price to our customers so that they go away happy. If you want cash semi trucks, then Kelly Truck Buyers is the used semi-truck buyer you need. As one of the most trusted and reliable semi truck buyers in the area, we make sure you receive the right price, prompt and efficient service, and face no unpleasant surprises such as hidden costs later on.
These are a few factors that would affect the sale price of your used semi-truck:
Extent of damage (if mechanical or electrical)
Current market value
Vehicle's year, make, model, trim and mileage
There is one thing you can count us for and that is a market-beating price for your old vehicle. Think of Kelly when looking for a dependable dump truck buyer. So, what are you waiting for? Give us a call right away. You can also fill out our online form if prefer to drop us a message, and we will get back to you fast.
Got a Junk Truck? Allow Us to Make an Offer!
You don't need to look any further if you are looking for semi truck buyers near me to get cash quickly. We have an easy 3-step truck purchasing process that is unmatched by most used semi truck buyers. You can have your truck towed and get cash delivered to you in person. Still confused? Allow us to make an offer to you. Let us know the vehicle's make, model, mileage, condition and your personal details. We will get back to you with a free quick qu0te right away.
At Kelly Truck Buyers, we are semi-truck and antique truck buyers. We have been in this industry long enough to understand how it works and how we can help our customers. It has never been easier to get rid of a truck that you didn't want. You don't need to let that greaser seep oil into your landscape or take up space in your garage. You can just as easily get rid of it.
We will Come for the Pick-up
You don't need to haul your old or broken semi-truck to us. There are many junkyards and antique truck buyers out there that would have you pay for the towing. Not us. We don't want you to spend anything more on your used semi-truck. We will take care of it all. We will do the towing if the truck doesn't run. Your trash is our treasure! This is why we are known for paying the maximum buck in town for semi-trucks.
Here's how you can sell your old semi-truck today:
Free Quote: Give us a call or use our online form to get a free, no-obligation quote.
Free Pickup: Once you accept the quote, we will be over to pick up the semi-truck at no extra charge.
Get Cash or Check: We will give you the money as soon as the truck checks out. You don't need to wait interminably for payment.
Ready to Sell Used Semi-Trucks? Request a Quote Right Now!
Looking for semi-truck buyers near me? Kelly Truck Buyers promises to offer you the most money for any truck, in any condition. We are known for paying more. If it sounds easy, it usually is. That's how we like to keep things. Know what your truck is worth by calling at 800-790-1686 or using our online form.