Sell Your Old Heavy Duty Truck For The Best Price!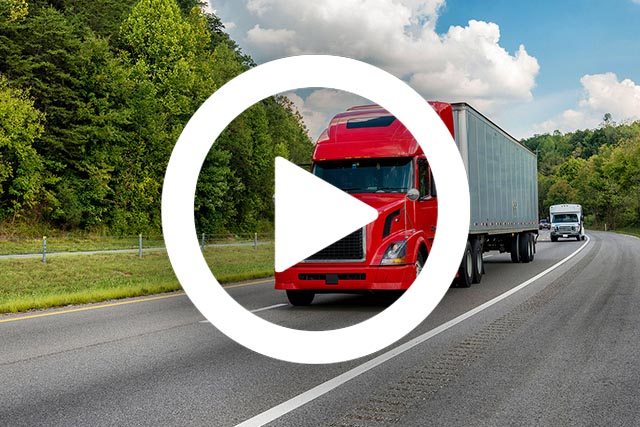 Fast cash (or check) for medium and heavy-duty trucks anywhere
Quick and free pick-ups (usually same day)
Zero hassle sales and service
Kelly Truck Buyers is the leading buyers of used, old, damaged or second-hand medium and heavy-duty trucks. We don't just say we make it easy - we actually do! With over hundreds of trusted locations in the country, you can probably get rid of that junker by the same evening when you choose us. We will pay you top dollar whether your heavy truck runs or not.
The value of your old heavy truck depends on the following factors:
Year, make, model, condition
Mileage
Factory features
Market supply and demand
Title of the vehicle
Get a Free, No-Obligation Quote Now
Pickup trucks are the backbone of agriculture and most other industries. They are also the preferred workhorses by people for the outdoors. Trucks have become public vehicles making their way through downtown. When you need to replace your heavy-duty trucks or simply get rid of a damaged or used truck, choose the most dependable heavy duty truck core buyers.
With Kelly Truck Buyers, you don't need to look very far when you want to sell your used truck. We are among the most seasoned and trusted heavy truck salvage buyers. When you are caught between fixing your truck and replacing it, you might want to sell it if the cost of repairs is too high. And you don't need to look too far with us around the corner.
The first step to selling a used heavy duty truck can either be searching online for "heavy truck salvage buyers near me" or simply visit Kelly Truck Buyers online. We promise to give you a highly competitive deal for your vehicle. After all, we are industry experts when it comes to buying used heavy duty trucks.
Sell Your Second-Hand Truck Fast For Max Cash
We will come to you when you want to get rid of a truck. It doesn't matter if the truck is simply scrap or one with a still fine engine. We will give you a no-obligations quote right away. On top of this, you can bet that the money we offer will be competitive and among the best in the industry. It doesn't need to be difficult and expensive to get rid of a commercial truck.
Whether you want to sell a single truck or your entire fleet, we have your back. We are heavy duty truck core buyers with a vast and reliable network across the country. You can expect us to pay a fair price for your truck, no matter whatever condition it may be in. Simply give us a call right now or fill out our online form.
We will get you a quote and pick up the truck as soon as possible. Did we tell you that we pick-up trucks for free? You don't need to pay anything to get rid of your clunker. We will take care of it all. In short, we do all the heavy lifting so that you can enjoy complete peace of mind. If you like what we offer, we will get our heavy-towing division to show up at a location of your choice with your payment check in hand.
Kelly Truck Buyers is recommended by most customers because we they know we care for your time, and we like to meet or exceed your price expectations. We will work around your schedule to make the process painless and simple. You don't need to pay anything for the quote as well. Why bother searching for "heavy truck salvage buyers near me" when you have Kelly Truck Buyers giving you everything you could possibly need.
Why Sell to Kelly Truck Buyers?
Would you really refuse a deal in which we offer top dollar for the heavy duty semi-trailer or semi-truck and agree to haul away for free? In addition to this, we come to you at a time and place convenient to you. You don't need to do anything. Just keep the title and the keys ready.
You don't have to waste your time visiting unknown dealers and individual truck buyers online:
They may not offer you the price we can
They may not make the process simple and hassle-free
They may not be able to provide free towing
With so much happening in the world, there are a lot of things to worry about. Don't add to the stress by worrying about getting rid of your heavy-duty truck. We are direct people. We don't mince our words or money. You can trust us when we say that your truck is worth $$$.
Sell Your Used Heavy-Duty Truck for Cash Today!
Looking for heavy truck salvage buyers in your area? Look no more! Kelly Truck Buyers offers coast to coast service for purchasing all types of trucks. We purchase single trucks, entire fleets, broken trucks, junk trucks, and the ones in stellar condition. The best part is that we will offer top dollar for any truck that you bring to us. Know what your truck is worth by calling us at 800-790-1686 or using our online form.